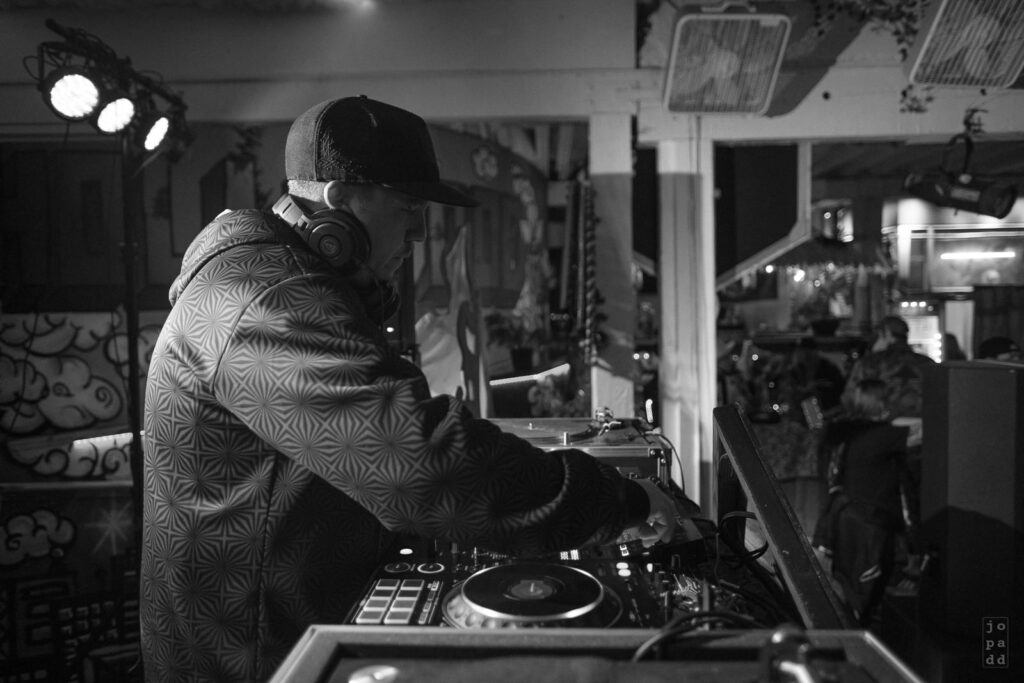 With roots firmly planted in the space of counterculture firmament where the hip hop culture of the 90s meets the dissonance and dark abrasiveness of the grunge movement going on at the time combined with the nuances of jazz and hip hop producers like J. Dilla, Vein first began his wormhole journey into the electronic music world that he had been so adverse to after encountering the cold calculated mathematical percussion and raw power of the rolling low frequencies of drum n bass and Jungle music in 1998.
Through various chapters and evolutions over the last 25 years, the journey led him from co-hosting small 50 person warehouse events, to playing and hosting regular events at super-clubs like Beatport's club, Beta, The Avalon in Hollywood to a 2 year residency playing techno and minimal house at a nightclub playing for crowds upwards of 10K at festival grounds and venues like Red Rocks Amphitheatre, opening for some of the most well known acts in the world.
Vein focuses' on elevating his production to another level, keeping true to his drum n bass and hip hop roots and even applying that understanding and perspective and applying i tto other musical disciplines like halftime, 140 bpm, breaks and minimal house to deliver calculated synthesized versions of raw chaotic energy… as casually and seemingly indifferent as possible (if that makes any sense).
Vein continues to steadily release new music with 2022 releases slated on Badkill records and is currently building for the launch of his Dope Ghost Industries project in late 2022. Dark days ahead, light a match.