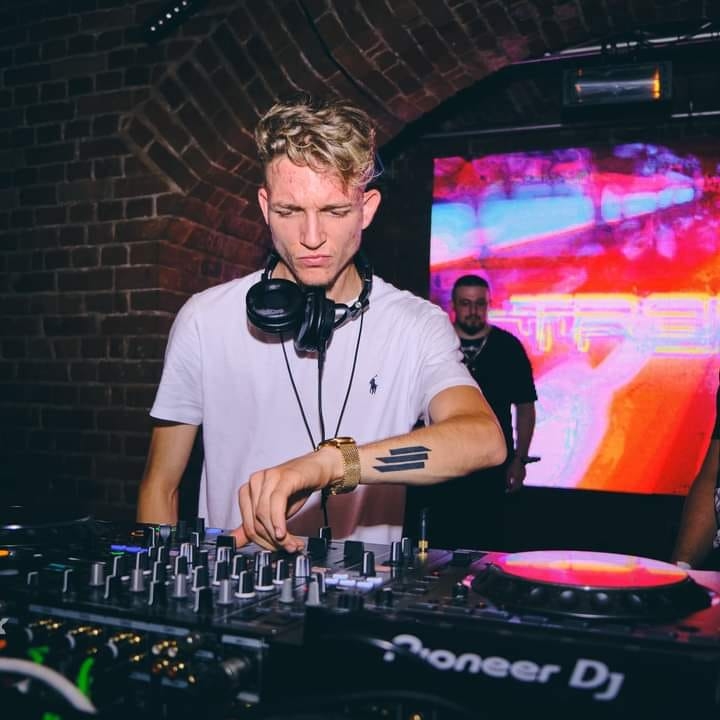 Cojocaru Marian Adrian known as Trokx is an producer, musician and songwriter.
Growing up in Iasi, Romania, his passion for music started in 2014 under the alias
"AM3". Later in 2017 a new chapter began under the alias "Trokx", where he was able
to take an important step in what sounds and vibe evolution mean to his creations.
After developing his very own style, he had a release on Unholy Records, which
opened the way to the Drum and Bass industry to him, as well as collaborations with the
Crowsnest artists Brain Palace and Crimson Scar.
Combining all influences from rock, techno, dubstep, drum and bass and more in
one final piece, he focuses on enhancing and processes every new inspiration and
impression in his work.
In 2020 "ABSTRACT" EP comes out,beign composed from 3 minimal drum and bass tracks.The EP who break the barriers in his sound design and leads his creativity to the next level,having influence from minimal techno,neurofunk,experimental bass and prepare the world for the next huge movement in his career.
At the begining of 2021,Trokx pointed out the importance of rock vibe and rock n roll music in his next project,emphasizing that,the next EP will be the best work he ever done before. Trokx said : "A lot of influence from this EP comes from rock bands like Slipknot and more following with old 90'songs and end it up with old Skrillex remixes for "Rock that body" by The Black Eyed Peas and "Bad Romance" by Lady Gaga".
Thus following that on 26 March 2021,Trokx releasing his new "UNREALITY" EP, out now through the consistently fire Wavecraft Collective. The label/hub of all things bass music has been home to tons of underground royalty, including Mythm, NotLo, FeelMonger, Vibe Emissions, Fryar, Matheny, Meduso, Chark, Thew, and loads of other production talents.
Trokx is the next name to link with the Wavecraft label and he doesn't disappoint! This new three-track EP is certain to have any and all bass fans running through a wall. On "WE ARE ROCK", Trokx delivers brutal basslines and sinister halftime beats. On "UNREALITY", he channels wobbly, sinister Drum and Bass vibes that take you straight to the depths of the underworld. Lastly, the young artist goes out with a bang on "INTENSE PLEASURE", where he flexes both DnB and more traditional left-field bass muscles. This track is the perfect finale for a project that is sure to have Trokx garnering loads of traction throughout the bass community.
Along with all this influences,Trokx comes with his motto : We are the Danceing, We are the Flow, We are the rock n roll! Let's rock together!